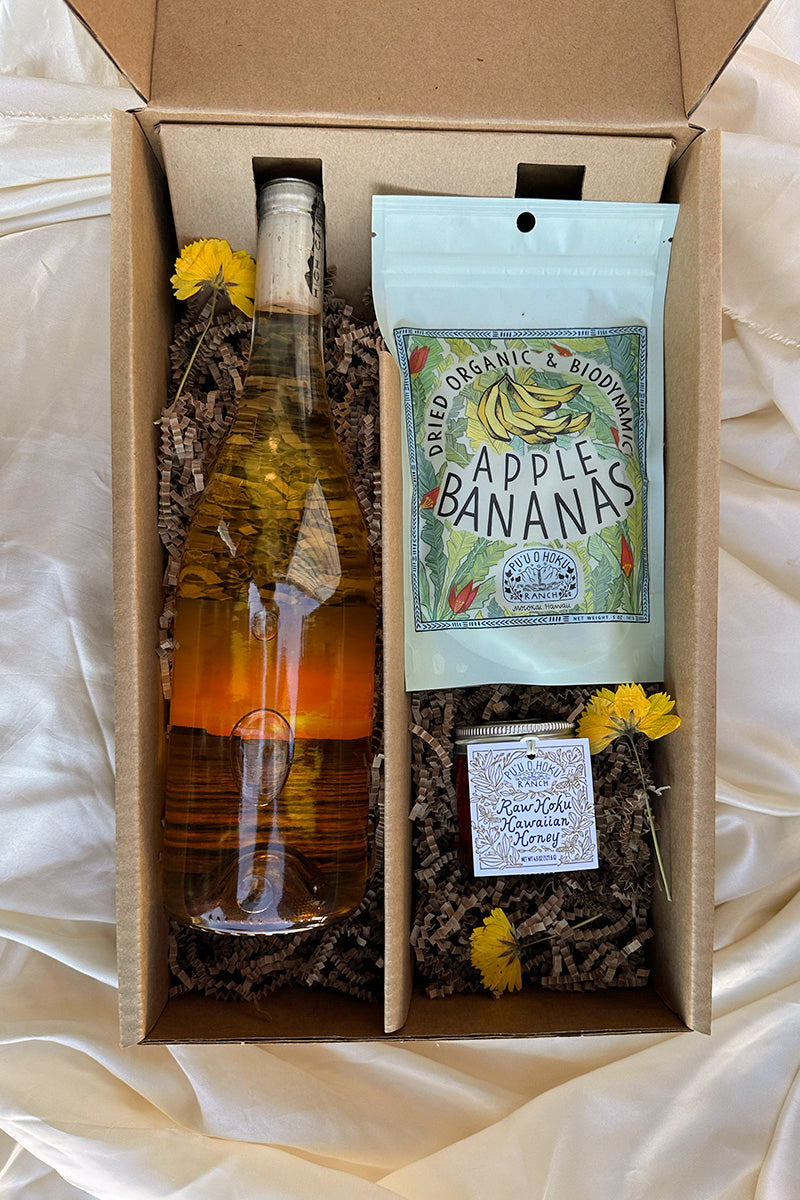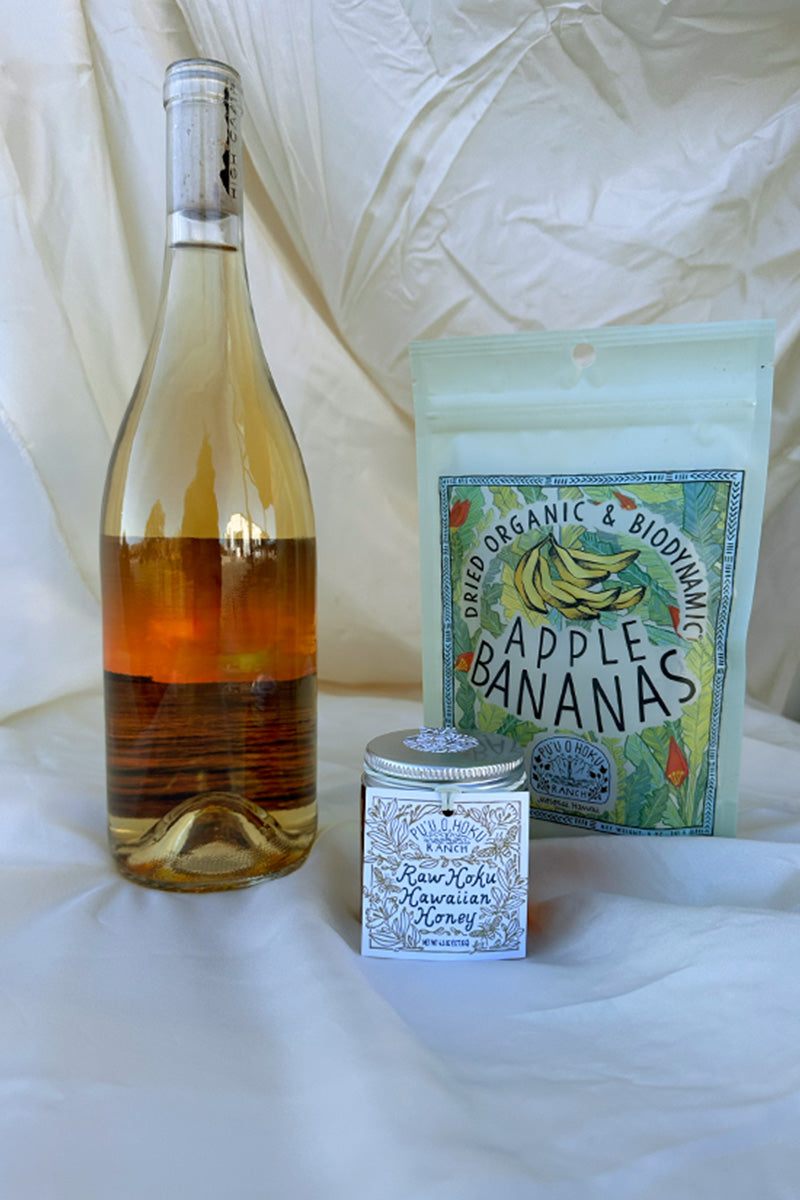 Give the gift of Aloha!  Our tasty 2022 Albariño paired with dried apple bananas & honey from Pu'u o' Hoku on the island of Molokai.  Our Albariño label features a sunset from Lanai where we first shared a bottle of this special wine.  It's a lot of Aloha in one box.  We are donating 10% of this box's sales to Maui Foundation.  
Box includes:
- 2022 Albariño bottle of wine ($35)
- Pu'u o Hoku Apple Bananas ($12)
- Pu'u o Hoku Honey 9oz ($9)
*Wine Club Members- log in to receive your 10% discount.  Email us at Howdy@HighCampWines.com with any questions or help.